do it yourself..
homestead...
Muscle and Arm Farm
our farm...
Hi! Welcome to Muscle and Arm Farm's website! Our farm is located on Whidbey Island in Washington State, USA.

We grow a variety of heritage apples and other fruits. We keep a few chickens. And we design and make products for farmers, gardeners, and others who like to live independently. Click on the "products" panel, above, to see some of what we offer.
products...
21910 State Route 525
Freeland, WA 98249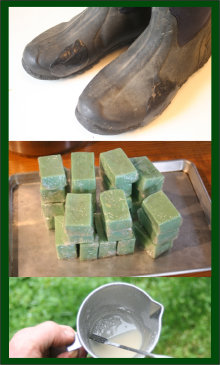 boot patch that works...
how to use soap nubs...
and other ideas...